About Dr. Michael Thomson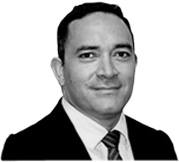 Dr. Thomson is a certified Specialist in Plastic and Reconstructive Surgery. He is Australasian trained and a Fellow of the Royal Australasian College of Surgeons.
Patient care and satisfaction are important to Dr. Thomson who will take the time to guide you through your journey; from the simplest of skin blemishes to the most complex of reconstructive problems. Dr. Thomson achieves the balance between form and function, paying particular attention to obtain a more natural result.
Dr. Thomson is able to combine his extensive expertise with the latest techniques and provide an exemplary standard in a broad range of Cosmetic, Plastic and Reconstructive Surgeries.
He is Director of Cosmetic Plastic Reconstructive Surgery in private practice and a Consultant Plastic Surgeon at Launceston General Hospital.